I would still go for Marine Gardens, as it did have a small grandstand in 1930, albeit not in a very useful place - behind the goal. Here is a photo of Leith Athletic's championship-winning team in 1930, in front of the dressing rooms, and you can see the start of the wooden stand to the right.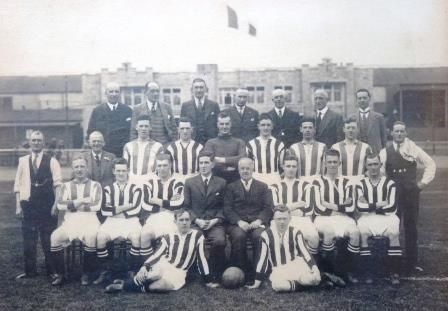 Next, here is an aerial photo of Marine Gardens, with dressing rooms and grandstand visible to top left, as well as another building. Unfortunately it is cropped but I think you can just see the base of the scoreboard.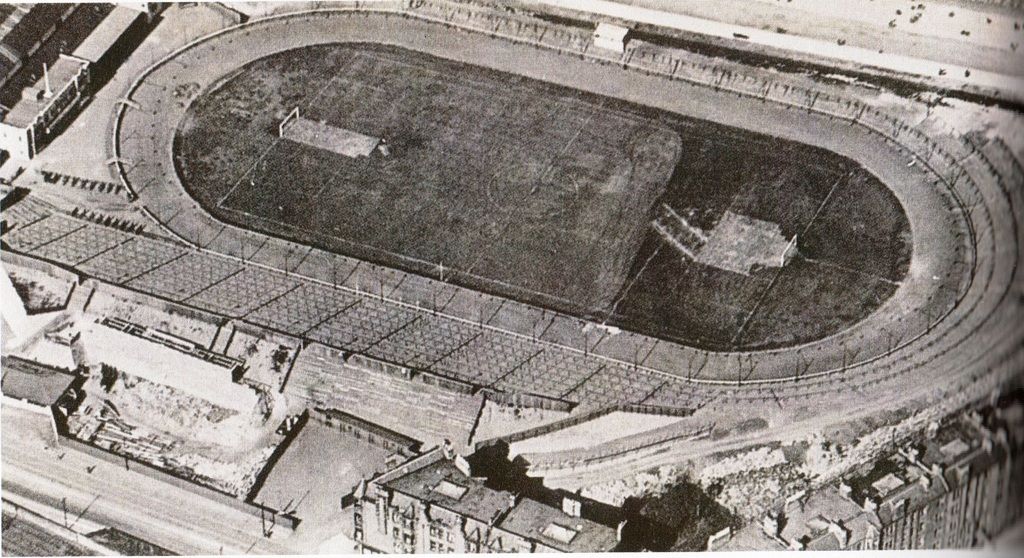 It would make sense for East Fife (and Leith) to take a team photo at the end nearest the dressing rooms. And while you can just see that the seated stand is busy behind the East Fife team, there are not many people standing as it would not be a very good vantage point to see the game.