Last sunday Kilmarnock were beaten in the CIS League Cup Final. This was their 5th defeat , having reached the final in that competition . Could we have a look at all those finals, David? Please give us line-ups, scorers and scoring sequence, attendances & referees and tell us the most interesting things about those matches. Thanks. Cheers.
---
Posts: 1366
Joined: Sun Jun 12, 2005 7:50 pm
Location: Musselburgh
Contact:
See here for details and pictures from the 1962 one.
http://www.londonhearts.com/scores/mrep/19621027001.htm
http://www.londonhearts.com/scores/games/19621027.html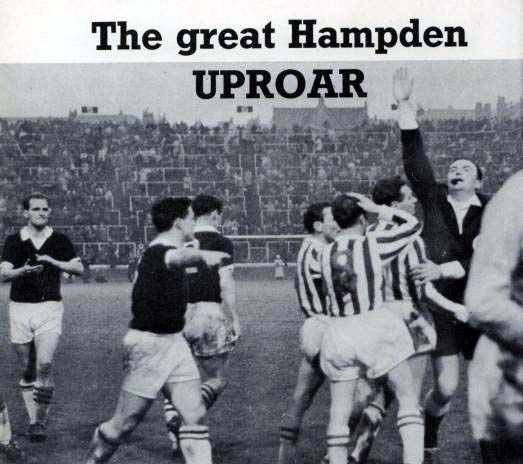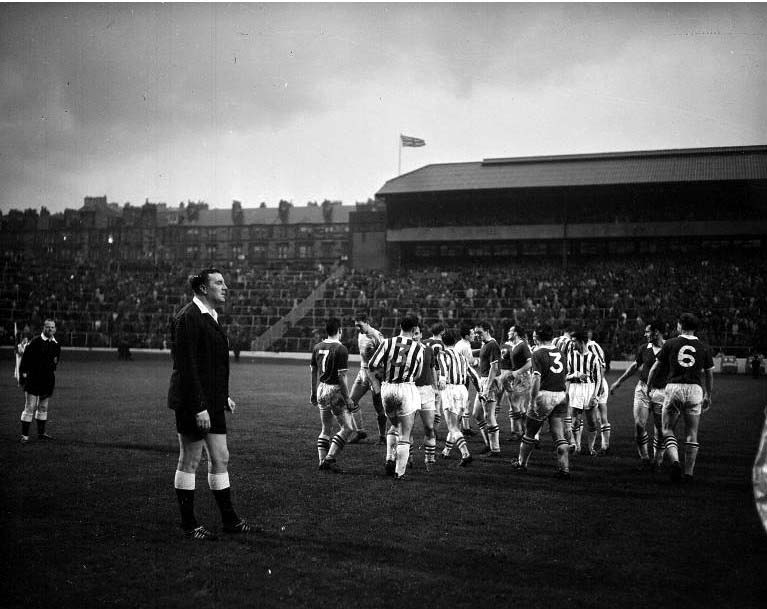 Jackson; James; Jackson; James; Jackson
---
Ah, you know how to cheer someone up Carlos, asking about the other four defeats
I'll get back as soon as I can with the details.
Actually if anyone has the match programme ( I gave mine to my father ) would they mind scanning in pages 50-52 ( I think ). There's an article of mine there which contains much of this information. In the meantime Davy's link above will give details of the 1962-63 game. Just bear in mind the match report was written for an Edinburgh newspaper and John Rafferty's account of Beattie's 'goal' is not one accepted in Ayrshire even nearly 45 years later!
---
Posts: 1366
Joined: Sun Jun 12, 2005 7:50 pm
Location: Musselburgh
Contact:
Killie of course got revenge 3 years later
http://www.londonhearts.com/scores/games/19650424.html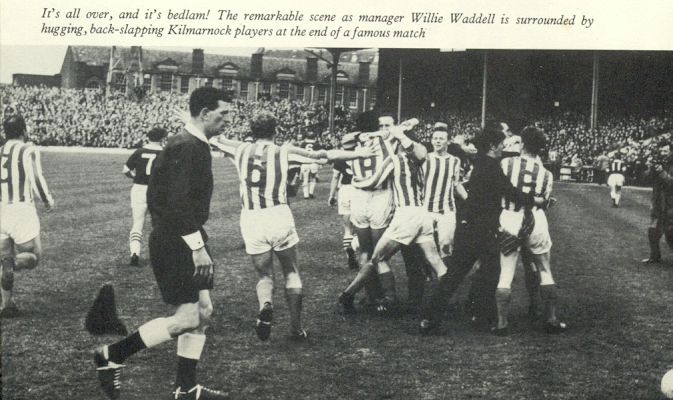 Jackson; James; Jackson; James; Jackson
---
Posts: 1163
Joined: Thu Jul 21, 2005 8:41 am
Location: Wellington, New Zealand
Contact:
I've got a programme, David - I'll try and scan it in tonight if I get a chance.
Fraser
---
Thanks Fraser. The SFL are meant to be posting me one but I don't know when I'll get it. If you are able to do it and don't want to use up your bandwidth then e-mail to me and I'll put the scans up.

I'll then add the other details Carlucci is looking for such as line-ups and match officials etc.
---
My thanks to thehibLOG for these scans from the League Cup Final programme which give a history of Kilmarnock's League Cup Final appearances, their record at Hampden in the competition and also their record v Hibernian.
You will probably have to magnify the pages in order to be able to read them properly
Page One
Page Two
Page Three
---
Kilmarnock League Cup Final line-ups. All matches at Hampden Park.

October 25th 1952. Ref: Jack Mowat Att: 51,827

Killie: J Niven, R Collins, J Hood, J Russell, R Thyne, J Middlemass, T Henaughan, W Harvey, G Mays, W Jack, M Murray
Manager: Malky Macdonald

Dundee won 2-0. Scorer: Flavell (2)
Dundee: R Henderson, G Follon, G Frew, K Zeising, A Boyd, D Cowie, J Toner, A Henderson, R Flavell, W Steel, G Christie
Manager: George Anderson


October 29th 1960 Ref: Tom 'Tiny' Wharton Att: 82,063

Killie: J Brown, J Richmond, M Watson, F Beattie, W Toner, R Kennedy, H Brown, J McInally, A Kerr, R Black, W Muir
Manager: Willie Waddell

Rangers won 2-0 Scorers: Brand, Scott
Rangers: G Niven, R Shearer, E Caldow, H Davis, W Paterson, J Baxter, A Scott, I McMillan, J Millar, R Brand, D Wilson
Manager: Scot Symon

October 27th 1962 Ref: Tom 'Tiny Wharton Att: 51,280

Killie: A McLaughlan, J Richmond, M Watson, P O'Connor, J McGrory, F Beattie, H Brown, R Black, A Kerr, J McInally, B McIlroy
Manager: Willie Waddell

Hearts won 1-0 Scorer: Davidson
Hearts: G Marshall, W Polland, D Holt, J Cumming, R Barry, W Higgins, W Wallace, R Paton, N Davidson, W Hamilton, J Hamilton
Manager: Tommy Walker

March 18th 2001 Ref; Hugh Dallas Att: 48,830
Killie: G Marshall, G MacPherson, K McGowne, F Dindeleux (P Canero), C Innes, G Hay, G Holt, I Durrant (M Reilly), A Mahood, C Cocard (A McLaren), C Dargo

Subs not used: A McCoist, C Meldrum
Manager: Bobby Williamson

Celtic won 3-0 Scorer: Larsson (3)
Celtic: J Gould, J Mjallby, J Valgaeren, R Vega, R Petta (S Crainey) (T Boyd), C Healy, N Lennon, P Lambert, L Moravcik (J Smith), H Larsson, C Sutton

Subs not used: T Johnson, D Kharine
Manager: Martin O'Neill

Sent-off: Sutton

March 18th 2007 Ref: Dougie MacDonald Att: 50,162
Killie: A Combe, F Wright, G Greer, S Ford, G Hay, P Di Giacomo (G Locke), A Johnston, J Fowler, P Leven (G Wales), C Nish, S Naismith

Subs not used: G Smith, G Murray, R O'Leary
Manager: Jim Jefferies

Hibernian won 5-1 Scorers: Jones, Benjelloun (2), Fletcher (2); Greer
Hibernian: A McNeill, S Whittaker, C Hogg, R Jones, D Murphy, I Sproule (M Zemmama), Scott Brown, G Beuzelin, L Stevenson, A Benjelloun, S Fletcher

Subs not used: Simon Brown, M Stewart
Manager: John Collins

A few oddities:
Bobby Flavell who scored the goals in 1952-53 and Tommy Johnston (on the bench in 2001) both later played for Kilmarnock

Bobby Williamson managed Killie to a losing Final in 2001 and Hibernian likewise in 2004.

Gordon Marshall, Killie's keeper in 2001, is the son of Gordon Marshall the Hearts keeper in 1962-63.

The 2001 Final marked the last competitive appearance of Ian Durrant and was also the last time Ally McCoist was named in a first team squad.

Garry Hay becomes the eighth Killie player to take part in two League Cup Finals following on from Richmond, Watson, Beattie, Brown, Black, Kerr & McInally who all played in both 1960-61 & 1962-63.

Ten of the 1960-61 team also played and lost by the same scoreline 2-0 to Rangers in the 1960 Scottish Cup Final. Odd man out is right-winger Hugh Brown. Rab Stewart played in the SCF. Seven of the Rangers players also played in both games.

Killie's 1957 Scottish Cup Final side overlapped between the League Cup teams of 52-53 and 60-61. From the former Ralph Collins, Gerry Mays and Willie 'Puskas' Harvey all played in the 1957 SCF and replay and so did Jimmy Brown, Willie Toner and Bertie Black from the 1960-61 side.

Seven of Killie's League Cup Finalists won League Championship winner's medals in 1965 – Watson, Beattie, Black, McInally, McIlroy, McGrory, O'Connor

Four of the 2001 team won Scottish Cup Winners medals in 1997 – MacPherson, McGowne, Holt & Reilly.

Gary Holt (currently with Nottingham Forest) attended the 2007 Final as a spectator

Finally, for the superstitious, last Sunday was Kilmarnock's 13th appearance in a major national final.
---
Users browsing this forum: Bing [Bot] and 5 guests