We've suffered for our art - now it's your turn!
THE SCOTTISH HIGHLAND FOOTBALL LEAGUE DIARY 2019/20 IS NOW ON SALE!
Now in its sixth year, the latest SHFL Diary clocks in at 274 pages, and is a complete record of the 2019/20 Breedon Highland League season, which saw 834 goals scored across 213 league fixtures before things came grinding to a halt back in March. Brora Rangers were declared winners, and to celebrate the cover of this years edition is red, with a photo of Paul Brindle in action on the front cover.
Complete with match reports on all competitive games across all league and cup competitions - from friendlies way back in July 2019 through to the final of the Utilita Highland League Cup in October - the 2019/20 edition also contains club statistics, competition summaries, league tables and more, and is packed with features which are sure to be of interest to fans of all SHFL clubs. This seasons edition contains fixtures for the coming season and preliminary dates for cup competitions (where known).
As time goes on, details of matches from previous seasons become harder to find, and the SHFL Diary will act as a permanent written record of each season and will continue to occupy a place on the bookshelf of football fans long after Facebook pages, Twitter feeds and club websites have been forgotten or disappeared.
The SHFL Diary 2019/20 is sponsored by McBookie, whose contribution during the production process has once again proved invaluable. Their help has meant that, despite the book continuing to grow in size, the price has remained roughly the same since day one.
You can order your copy by clicking on the image below!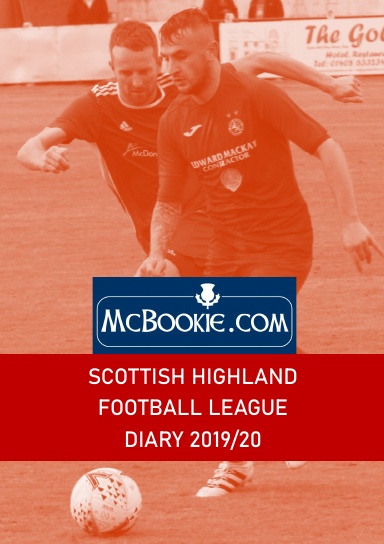 For the next couple of days, you can get 15% off the cover price of £15 by using the discount code LKAB317CD at the checkout. Ignore the fact it's priced in dollars, it's the GBP equivalent. Honest!
All of our previous editions remain on sale and can be ordered via our author spotlight page at our publishers website. You can find our spotlight page by clicking
HERE
!
If anyone has any questions about the latest edition, any of the older ones, the ordering process, or anything else, feel free to ask.
Happy reading!
The SHFL Diary Team